As some of you may know, I've been wanting to start a publishing company for some time and now that time is here. "Le Style Moderne" has been in the works since the start of the new year, and now I'm happy to announce, my company's first book "Atlas 2" is complete.
A 32 page, little handmade book of goodness, Atlas 2 features 20 artist from 10 countries. I've been extremely fortunate with the phenomenal talent I was able to get in this collection of illustrators.
The list includes:
Ludovic Jasqz, Rudy Faber, Joy Chokchai, Sashiko Yuen, Ling Tang, Joey Potts, Pac23, Conrad Roset, Pawel Piekarski, Mansur, Lukas Brezak, Stuntkid, Natalia Pierandrei, Kraken, Michal Tarka, Charmaine Olivia, Killer Napkins, Devin McGrath, Amanda Grazini, Alexandre Wagner, and Cayetano Valenzuela
Each book includes two letterpress prints, signed by artists Ling Tang and Cayetano Valenzuela.
Big up to
Omgposters
to helping me get the word out.
I'm also extremely excited to see Atlas 2 get reviewed in a national magazine....but I'll talk more about that next time!
To purchase Atlas 2, check out my new
store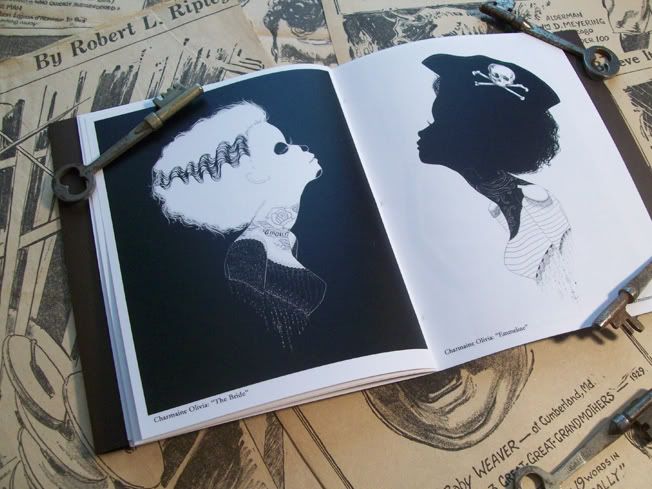 Circus Time!
July 1st will be here before I know it. Cayetano and I are hard at work to make "Wonders of a Forgotten Past" Syracuse's Art Show of the Year. It'll be even easier due to special musical guest: The Scarlet Ending.
Oh did I mentioned Cayetano's hellbent on making this a sensory overload? The gallery will not only have illustrations by us, great music but painted Circus signs everywhere!
And finally, I'm going to be in SpokeArt's Quentin Vs Coen. I placed a "sneak peek" in various places online, but here it is in it's entirety: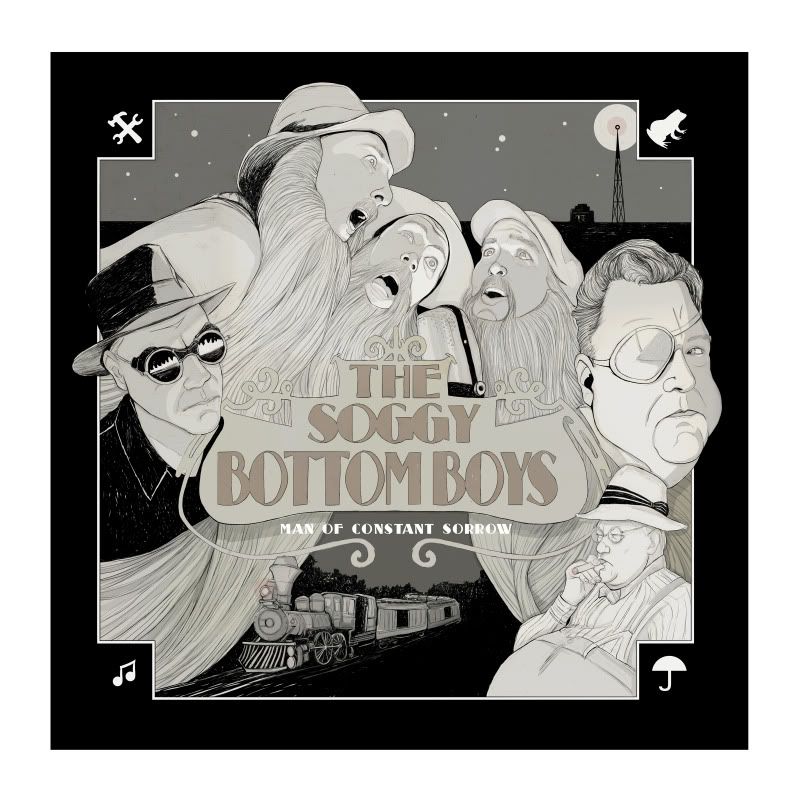 Each print is signed and numbered (ed. of 30), printed digitally with Archival Ink on Archival Velvet Cotton Rag Paper for Sixty Clams.
I just added a follow button to the blog (at the bottom). Feel free to click away. I'll be having some giveaways for blog "followers" very soon.
Enjoy the weekend.