Hope everyone out there is having an amazing 2010. If not keep on trucking with your nose to the grindstone and it'll all work out.
Over the past few days I've been pounding away at my comic "The Fabulous Steins", it's a great feeling seeing it slowly come along. I also have been illustrating new works for my "Big Three Oh" show, just in time for my 30th birthday. If all goes as planned, I'm going to have 30 new images, all of which NONE will be seen in it fullness online. Only teasers folks.
More details on where the shows going to be coming soon.
First some inking from page two of "The Fabulous Steins"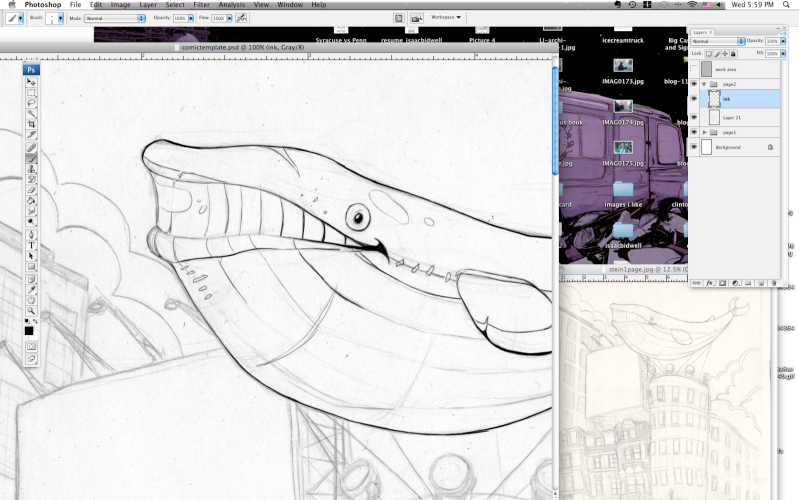 And here's a peek at my newly finished image called "False Idol"