Well, I'm off to San Fran in just a few days, for the first art show on the west coast. Artifact is opening it's doors April first with a Wondercon after party featuring Jim Mahfood, Camilla D'errico,Anthony Ausgang, N8 Van Dyke, Adam Isaac Jackson, Greg Peltz (Pixar), Sol Sallee and myself. I'm pretty pumped to be showing with so many talented illustrators.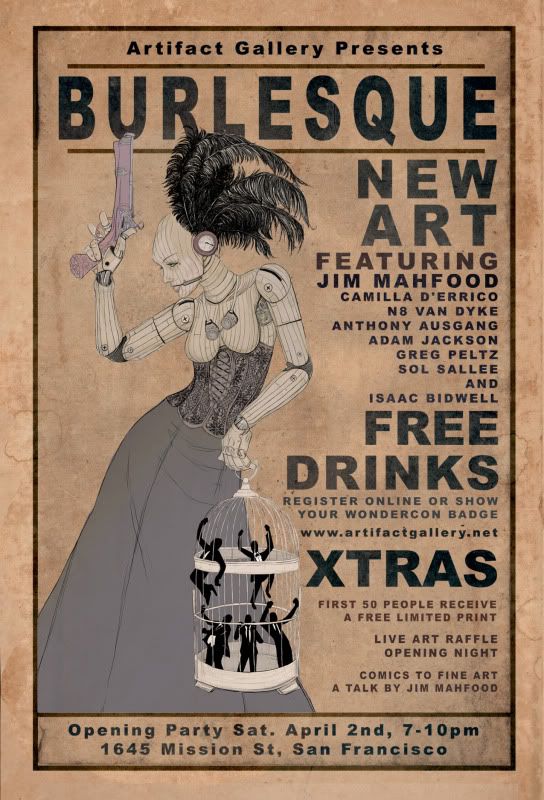 I also just finished making some new business cards for my trip, here's some photos of the fun: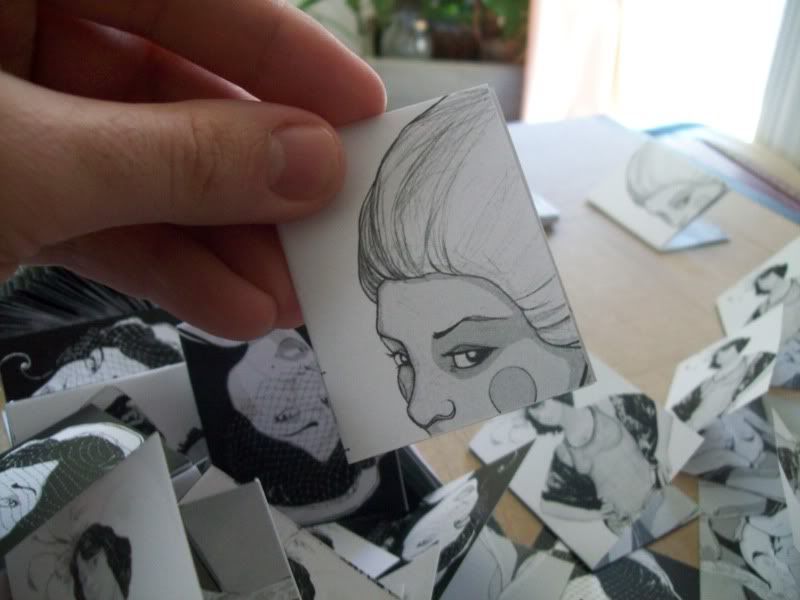 Also after years of talking about doing a Circus themed show, I'm pleased to announce Cayetano and I will be having an art show at Eve Galleria July 1st. We have very BIG plans for this show and you'll want to check it out if you're in Syracuse around that time.....
Other than that, I'm publishing the second Atlas book, which is full of outstanding art. I'll be posting more details on that next month.