I've been hard at work the past couple of months on a bunch of shows and have been neglecting my blog a bit, so my apologies to anyone who cares.
Over the past couple of weeks I've drawn Pee Wee for Gallery 1988's "I Know You Art, But What Am I?" show, as well as a Garbage Pail Kid for another exhibition for that gallery and a poster for a local "Horror and Sci Fi Garage Sale".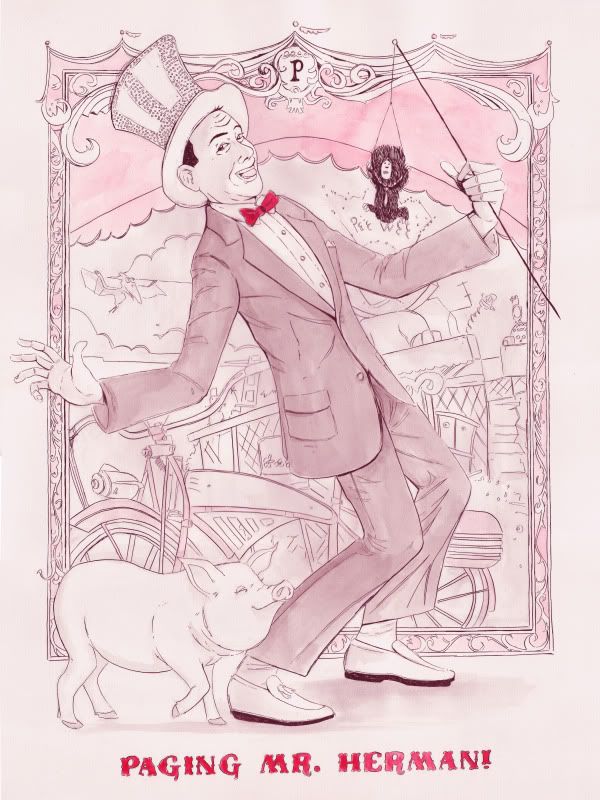 GPK=in hiding......
All the projects have been a lot of fun...Currently, I'm designing the back card of "Cut-Up Carmen" and have full intentions of making a 5x7 giant reusable sticker card of him as a print for the show.
Thanks,
Isaac
Check out my newly designed site at
isaacbidwell.com