Recently I've obsessing with 80s goodies. Garbage Pail Kids...Boglins...now it's Madballs.
I also was checking out Illustration Friday and saw that the topic of the week was "Swell". Swell as in swelling? As in swelling so bad your eye popped out? Enter Slobulus.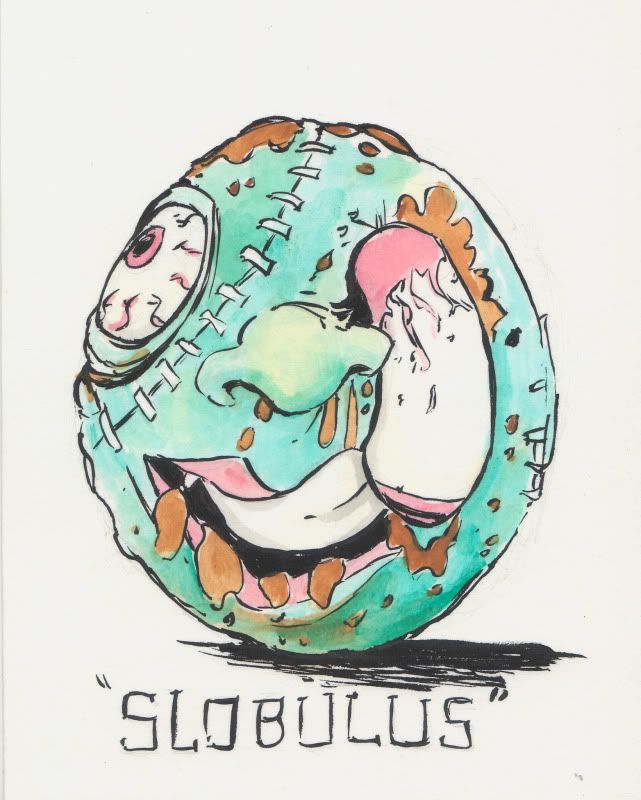 This was a fun image to do and I think I'll be drawing more in the future.